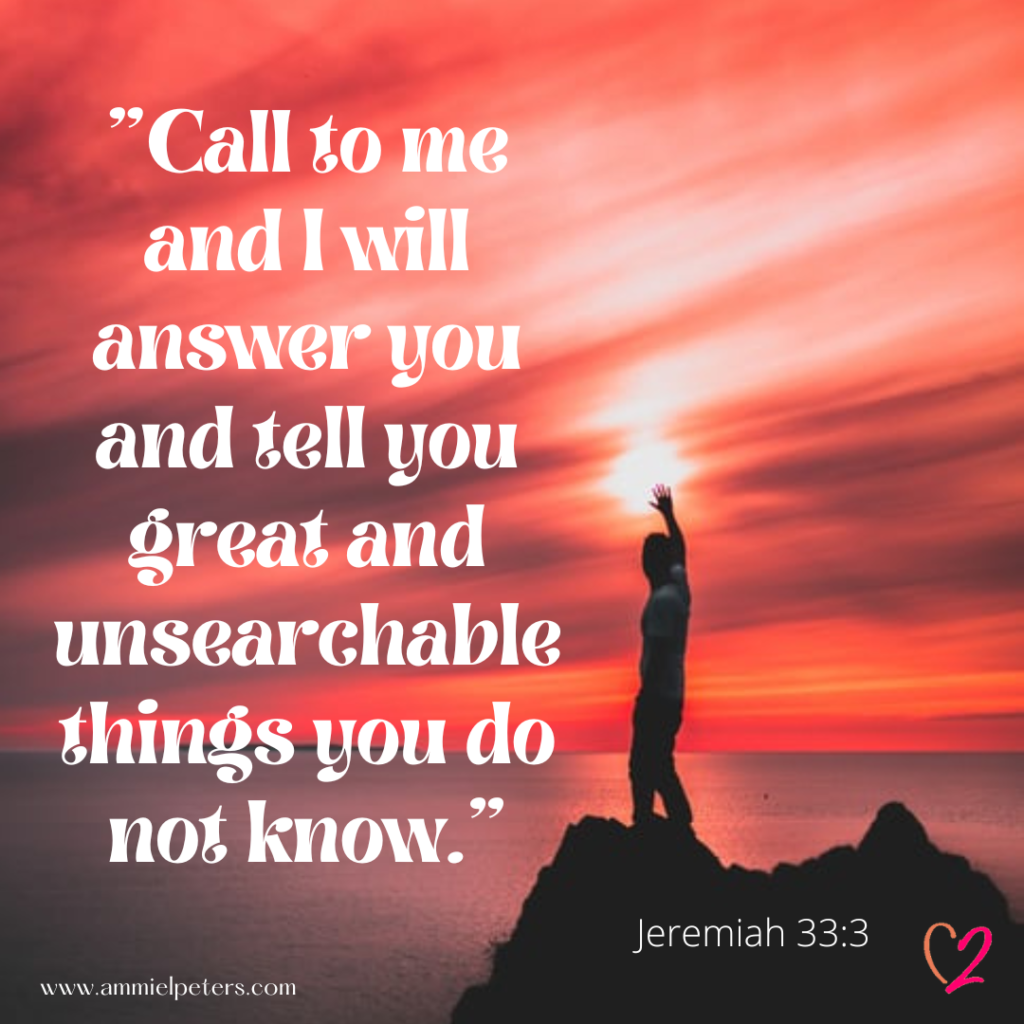 "Therefore, I encourage the men to pray on every occasion with hands lifted to God in worship with clean hearts, free from frustration or strife." 1 Timothy 2:8

Heavenly Father we lift up our hands to you in thanksgiving and praise. We are grateful for another day on this earth to serve You. We thank You for the opportunity to join together with like Hearts today to approach You with our prayer requests. We thank You for the GIFT of Your Son, Yahushua HaMashiach.

We take authority over every territorial demon of death, illness, suicide, anxiety, lack, poverty, infirmity, cancer, stroke, blood clots, heart attack, divorce, adultery, addiction, perversion, depression, darkness, witchcraft (white and black), satan, leviathan, sexual immorality, insecurity, paralysis, vehicular manslaughter, untimely death, blockage, doppelganger, backbiting, hate, gossip, unbelief and fear in the Name of Yahushua HaMashiach. With the authority of the Ruach Hakodesh who lives in us and through the Name of Yahushua, we cast these demons into the fiery pits of hell and close the door sealed in Yahushua so they will never return to those they have been extracted from. 

We burn at the root every curse, incantation, spell, and/or hex that has been sent our way at any point in our lives. We remove any part of us or our family members from any satanic altars now in the Name of Yahushua. The power of darkness is nullified over our lives at this hour through the POWER of the Ruach Hakodesh and the blood of Yahushua.

We ask Yahweh that You will fill each space where the demons were hiding/attached or rooted with the Ruach Hakodesh. 

We stand in the TRUTH that Yahushua has overcome our adversaries and His Resurrection Power lives in us. Any areas of our lives that satan and his demonic army aborted, we say JUST AS LAZARUS ROSE FROM THE GRAVE, RISE! We declare that satan holds no power over our purposes. The purpose that he tried to abort and bury from our lives holds Yahushua's RESURRECTION POWER. It is resurrecting right now with NEW LIFE and Yahweh's Protection. 

We thank You, Yahweh, for hearing our prayer today. We ask you to continue to draw our Hearts into prayer with You. We Thank You, we Praise You and we Love You. Amen and HaleluYah!!!